Our Vision and Values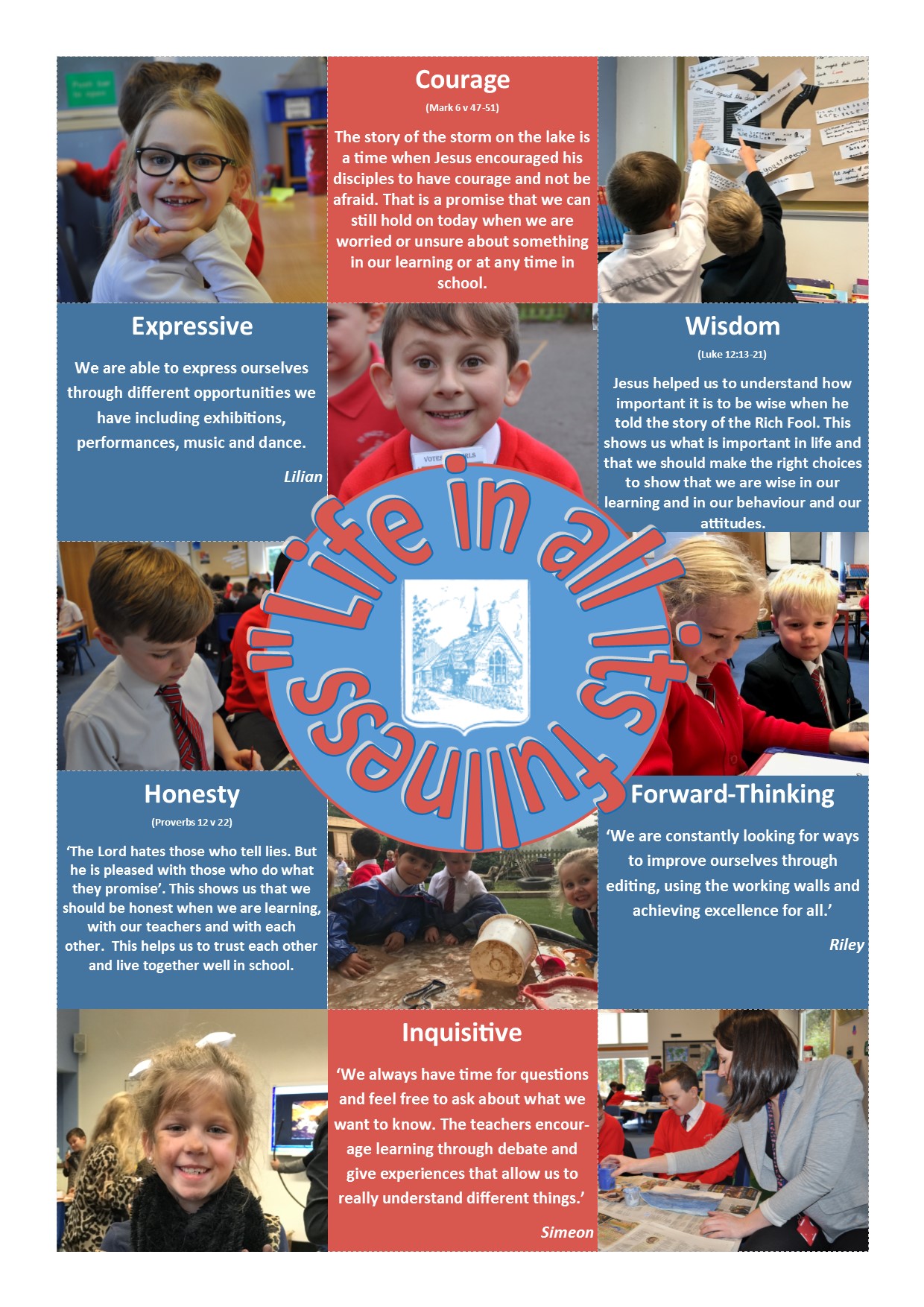 St. Paul's Church of England Primary School is a school with a vision that seeks to develop each child's potential to the maximum through the provision of the best education, our faith in God and a strong partnership between children, parents, carers, staff, governors and the wider community including our local church and Diocese.
We are a creative, forward thinking Church of England Primary School that aims for 'Life in all its fullness' (the Gospel of John 10:10) throughout the school. We work in partnership with families; we nurture self-belief and inspire a love of learning, encouraging all to become able and successful, through empowerment, and being responsible members of the community. Children are at the heart of our school community and it is our aim to ensure they receive the very best education, academically, morally, socially and spiritually.
We are aiming to show how our pupils can experience 'life in all its fullness' day by day by developing a thirst for knowledge and a desire to challenge themselves, able to persevere and work together to achieve their aspirations in a safe, caring and secure learning environment. Each child is valued by the members of staff who work with them, nurturing, motivating, inspiring and empowering. We all recognise pupils' individuality and encourage them to become independent learners, make right choices, and fulfil their aspirations ensuring that they achieve their full potential, which will lead on to success in the future.
The values associated with our vision for fullness of life are Wisdom, Honesty, Courage. Our whole school community embodies these values in addition to our School Learning Characteristics: inquistive, forward-thinking and expressive.